Travcom - Travis' Homepage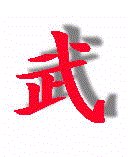 Hi, you've reached Travis's homepage. I figure most people come here for stuff I've done, so it's up front. For information about me, see the bottom of the page.
From here to the eyes and ears of the 'net - that's my motto, or it would be if I start having a motto
Free Security Publications
I'm writing a book on security in which I'm trying to capture what I know about security. There may be many books on security, but I hope that this one has some unique insights, and is relatively comprehensive but also timeless.
There are also many other security presentations around here somewhere.
The Unofficial Flash Page
This is my unofficial flash page.
The Python Web Authoring and Programming Pages
The Python Web Authoring and Programming Pages (PWAPP)
Good Ideas
Here are some good ideas I don't have time to implement.
HDB History
I have never seen a good story of how other programmers write code, so I started a HDB history document based on my version control history that shows how the Hard Disk Backup program evolved over time. Perhaps this may be useful to people learning object-oriented programming and design.
A Web-Based File System Browser
An idea for A Web-Based File System Browser, meant for browsing large libraries and collections
Static Blog Generators
Static Blog Generators (incomplete)
The Unofficial Paypal
The Unofficial Paypal
Response To: Opening the Internet - With an Axe
My response
Google Android Links
The Unofficial Google Android Links
privilege.py - a safe pythonic way to drop privs from root
privilege.py
DFD - The Dynamic Firewall Daemon
Program your firewall with DFD!
Safe Firewall Editing Scripts
These scripts allow you to safely edit the firewall rules by scheduling an "at" job to restore the last working configuration in two minutes in case you get locked out. These are a "must have" for remote adminstration.
metaprox
Linksys BEFSR41
The Post-Intrusion Forensic Toolkit
Intrusion Response Tools
.profile
The .profile configuration file is perhaps the most important in Unix. My philosophy is to create one that works everywhere.
Misc Programs
Misc Publications
Documents about Microsoft
Microsoft is very effective at what they do, which is to dominate numerous kinds of software markets with relatively mediocre software. These documents describe how they do it.
Autobiographical
Other
---
[email protected]
"I want to remove the email address, phone number and any other contact information. It'll be a secret. People will see the website, and be intrigued, and want to be in on the secret. In fact, take off the text too. I just want them to see the images. It makes people think of security, like the Batman symbol."